About JCIA
Message from the Chairperson
About JCIA

Message from the Chairperson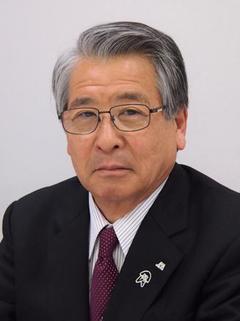 June 22, 2020
Japan Cooperative Insurance Association Incorporated
Kotaro Ichimura, Chairperson
I would first like to thank you for the support and cooperation you have always given to the Japan Cooperative Insurance Association Incorporated (JCIA).
FY2020 began amid a global turmoil that has not been encountered in recent history. After the novel coronavirus (COVID-19) was identified in China last December, the infection has spread worldwide and has caused our country to declare a state of emergency, imposing restrictions on the daily activities of our citizens.
While the spread of COVID-19 greatly impacts our country's economy and society, what the future will hold after the virus is contained remains unclear, and we cannot be sure whether we can go back to living our daily lives as usual.
In 2016, UNESCO, the United Nations Educational, Scientific and Cultural Organization, registered the "idea and practice of organizing shared interests in cooperatives" as an Intangible Cultural Heritage. On deciding the registration, UNESCO recognized cooperatives as "organizations that allow for community building through shared interests and values creating innovative solutions to societal problems, from generating employment and assisting seniors to urban revitalization and renewable energy projects."
During times of anxiety from COVID-19, people may place more expectations on the cooperatives' "ability to solve various social issues" that have been prominently recognized by UNESCO. In order to support the efforts of the member societies, JCIA will also continue to actively promote cooperation among members, enhance basic studies and provide study results, etc.
In recent years, Japan has experienced a string of natural disasters such as typhoons, torrential rains, earthquakes, etc. that have caused widespread and unprecedented damage. Looking back on the previous fiscal year, large-scale typhoons such as typhoons Faxai and Hagibis made landfall in the Japanese archipelago, having serious destructive effects as a result of strong winds, flood damage, the overflowing of rivers, and landslide disasters in different parts of the country.
At such times of disaster, the member societies have made efforts to simplify procedures for and to make prompt payments of insurance money and benefits by skipping part of the procedures necessary for the claim, and have played a great role in restoring the lives of cooperative members and policyholders, staying close to them.
In light of such frequent occurrence of large-scale natural disasters, JCIA will also make efforts to enhance the transmission of disaster-related information using the JCIA website as one of the important initiatives of FY2020.
JCIA will continue to enhance cooperation among cooperative insurers and make efforts hand in hand with the member societies to promote sound development of the cooperative insurance business, thereby contributing to creating an even safer, more secure and prosperous society and stabilizing the lives and improving the welfare of people engaged in agriculture, forestry and fisheries industries as well as other employees and workers in local communities. I look forward to your continued understanding and support for the Association's activities.