About JCIA
Message from the Chairperson
About JCIA

Message from the Chairperson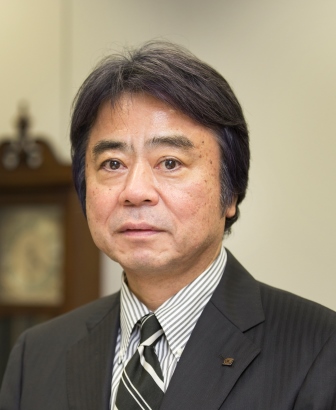 June 27, 2017
Japan Cooperative Insurance Association Incorporated
Hiroshi NAKASEKO, Chairperson
I was appointed as Chairperson of Japan Cooperative Insurance Association Incorporated (JCIA) at the Board of Directors Meeting held on June 26, 2017. I would like to take this opportunity to say a few words on this occasion of assuming the office.
Currently, Japan finds itself in the middle of a rapidly transforming environment, and in particular the changes in the economy are large, and the speed of those changes is increasing.
The main cause of this is technological advances in IT, that have been called the Fourth Industrial Revolution involving things like the IoT and AI, which has led to big changes in the industrial structure. These advances in IT and the development of globalization are not only transforming corporate activities, but they are also having a big influence on the way we live and work too.
Also, in the "New Industrial Structure Vision" that was announced recently by the Ministry of Economy, Trade and Industry, it states that "while in the first stage of the Fourth Industrial Revolution (data competition on the internet) some data platforms were seized by overseas providers, for the forthcoming second stage, a revolution is needed in our industrial structure and employment structure in order to utilize our countries strengths, to highly sophisticate health care, medical care, caregiving, production and manufacturing sites, and to gain results in strategic fields like autonomous driving."
Among all this, there is an increase in the severity of the issues that Japanese society is facing.
In particular, "the child poverty problem", where one child in every six is poor, shows the increasing stratification of society between the rich and the poor. In addition, there is a rise in the number of young people who are struggling just to maintain their daily existence, and are not positive about marriage and parenting as they are worried about the future.
Therefore, while strategies for economic growth are being discussed, we are in a situation in which it is impossible not to be concerned about people in vulnerable situations being left behind.
On the other hand, on September 25 of the year before last, "Transforming our World; the 2030 Agenda for Sustainable Development" was adopted at the 70th Session of the UN General Assembly, that was held in New York.
In this "2030 Agenda," 17 SDGs (Sustainable Development Goals) were established as part of a plan of action that all countries and related officials should carry out for the good of mankind, the earth and prosperity by the target year of 2030. The issues that need to be dealt with include "Ending poverty and hunger in all its forms. Reducing inequality within and among countries. Promoting peaceful, just and inclusive societies. Protecting human rights and achieving gender equality and empower all women and girls. Ensuring the permanent protection of the earth and natural resources. Creating conditions for sustained, inclusive and sustainable economic growth, shared prosperity and decent work, while taking into consideration each country's different stages of development and differences in abilities." And, cooperatives were recognized as one part of the private sector that could play a part in achieving those goals.
Furthermore, last year on November 30, United Nations Educational, Scientific and Cultural Organization (UNESCO) recognized that cooperatives are "organizations that allow for community building through shared interests and values creating innovative solutions to social problems, from generating employment and assisting seniors to urban revitalization and renewable energy projects" and included "the idea and practice of organizing shared interests in cooperatives" in the list of UNESCO Intangible Cultural Heritage.
You could say this values the idea and practice of cooperatives as an important asset for mankind. As people who are involved in cooperatives, we have to inherit this spirit, and do our best to develop it even further.
Currently, we, cooperatives that bear responsibility for cooperative insurance businesses, even in the middle of the large environmental changes mentioned above, are striving on a daily basis to engage in activities to extend the circle of "mutual assistance," and to stay close to all our cooperative members that are feeling anxious about matters like natural disasters, traffic accidents, illness or old age.
JCIA aims to foster the healthy development of the cooperative insurance businesses carried out by cooperatives in order to contribute to stabilizing the lives and improving the welfare of people engaged in agriculture, forestry and fisheries industries as well as other employees and workers in local communities. From here on too, to accomplish its role, JCIA will continue to deepen the collaboration with member societies and affiliated organizations and to work on various issues.
In closing, I would like to ask for your continued and increased support and cooperation for this Association's activities.